NoNo's Cafe is named after Sonda's father.
NoNo means "Grandpa" in Italian and has been his nickname since becoming a Grandfather. Some of the menu items are his own recipes. You may notice Sonda's mother, Mayme, being credited for some recipes as well.
Brian Brewster & Sonda Brewster
Owners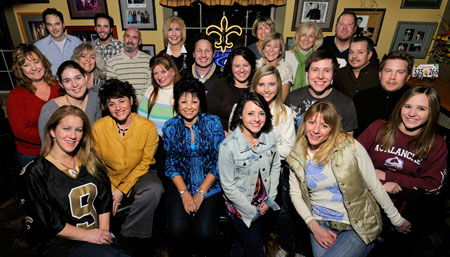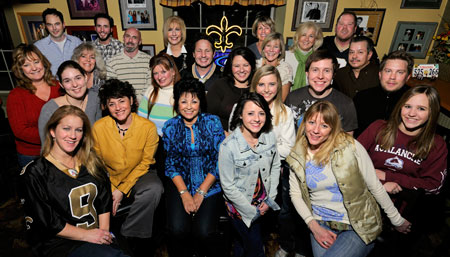 Brian & Sonda opened NoNo's Cafe together in 1996. The restaurant has been a dream in the making since they both moved to Denver from New Orleans.
Both Brian & Sonda enjoy dining out, which is usually the preferred past time of native New Orleans folk. "Growing up with the flair of seasonings, sauces, gravy, blackening and cajun spices, our taste buds felt homesick for New Orleans flavor," says Sonda. "We both knew right away that NoNo's Cafe would be a unique concept in this area. The response we've received in four years has been phenomenal."
We both love being at the restaurant…it doesn't feel like work. We feel like the customers are guests in our home, which is most important to us as owners. We've been rewarded time and again by relationships we've built with our customers and staff — our "family."